About Calga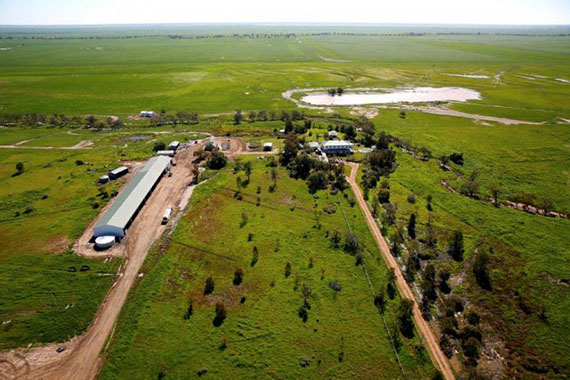 The property 'Calga' is located 29km east of Coonamble on the Warrumbungles National Park Road. Calga is a 40,000-acre property comprised of rich volcanic soils, natural and improved pastures ideally suited for livestock and broad acre farming. The property is owned and managed by the Pye family.
It is divided up by a number of creeks that flow from the eastern boundary to the western boundary. Calga has the majestic backdrop of the Warrumbungles, an ancient volcanic region noted for its landmarks and beauty.
Broad acre farming of wheat, barley, chickpeas, canola, faba beans and sorghum is carried out during the year.
The property also operates 3 Dohne sheep studs; the Calga, Uardry and DD Dohne Studs.