Calga Farming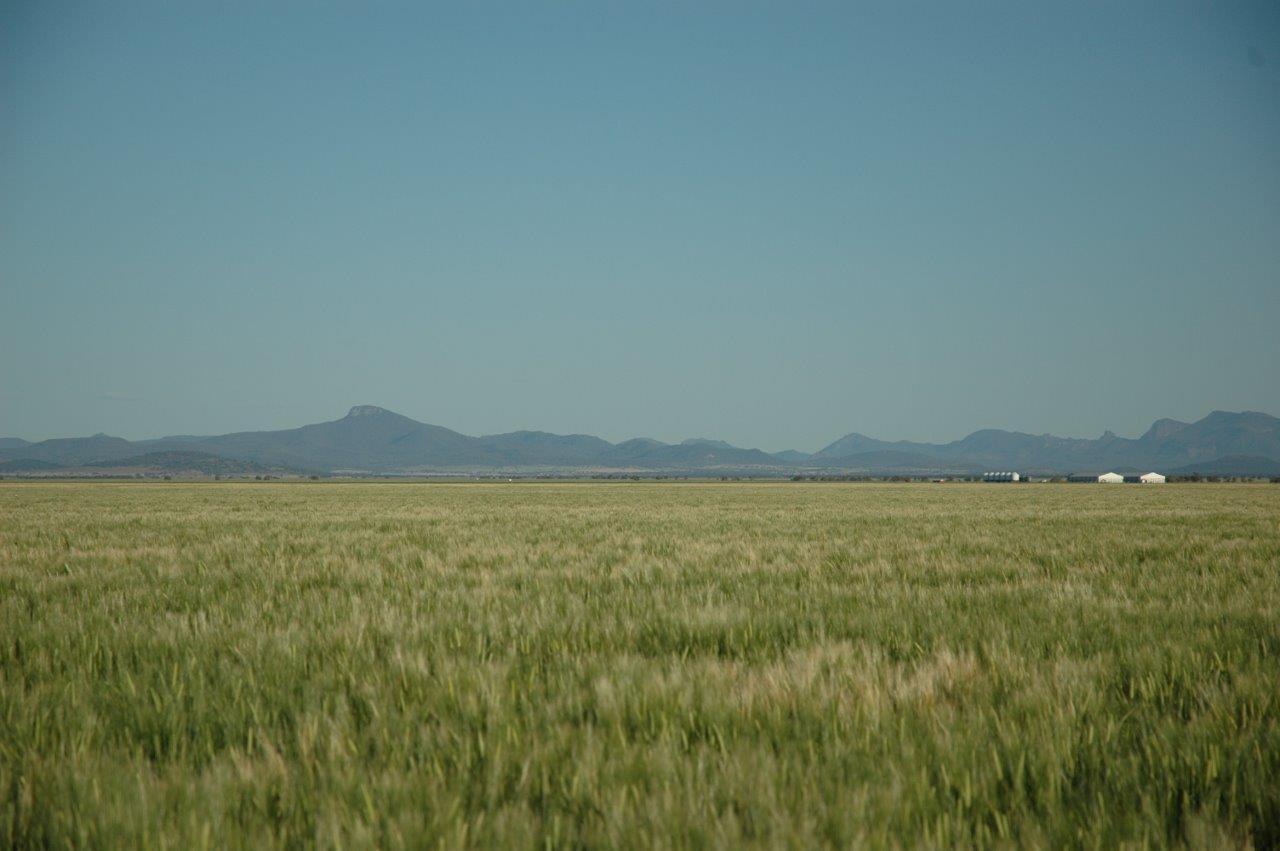 Calga is also a large broad acre cropping property in the shadow of the Warrumbungle mountain range. The Warrumbungles being a major contributor to the success of the farming operation on this property. The mountains not only attract rainfall events which allow us to consistently out perform the local area in yields, but also supplied the magnificent volcanic soils that the property is renown for.
We now crop up to 13,000 hectares annually in both winter and summer crops. The winter crops are Wheat, Barley, Chickpeas, Faba Beans and Canola. Our main summer crop is Grain Sorghum.
The operation is run exclusively as a Zero till farming system. This has increased yields significantly and reduced work load. This has increased yields significantly and reduced work load.
We currently run three 36m Haynes Spray rigs that are pulled by JCB Fastrac tractors. Our tractors, Caterpillar Challengers, are fitted with Beeline Auto steer systems and pull 36m Multiplanters. At harvest time we operate 4 CLAAS Lexion 770T harvesters with 45ft fronts to enable the us to carry out our own harvesting and not be at the mercy of contractors.
We have the capacity to store 15,000 tonne of grain on farm which not only takes the pressure off at harvest time in regard to grain deliveries but allows us to market our produce at leisure taking advantage of seasonal fluctuations. We are able to warehouse up to 6,000 tonne in 2 grain sheds which has given us flexibility with our marketing. 2012 saw two 1100 tonne Kotzur drying silos with the capacity to dry 700 tonne installed, which will allow us to further increase the efficiency of grain handling and marketing. A certified Warbar weighbridge with road train capacity has also been installed for increased grainhandling efficiency.